Let Us Tell Your Career Story!
Translate Your Actions into Results: Partner with an Expert Resume Writer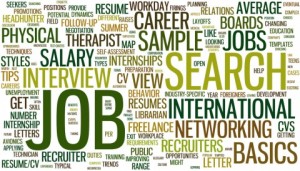 The word karma, translated from the Sanskrit, literally means action. Resumes that rely on lists of skills and responsibilities instead of actions and results portray you as a generic candidate.
If you want to get hired in this competitive market, you need to present those actions on paper and professional networking sites in a way that grabs the attention of employers and recruiters.
That's where we come in! Career Karma is a professional resume writing service based in NJ. We work virtually with clients nationwide. Our work is published in Resumes for Dummies, Gallery of Best Cover Letters, and Modernize Your Job Search Letters. Let us help translate your achievements into a powerful, eye-catching resume that highlights your contributions and unique value.
Why Hire a Professional Resume Writing Service?
You are the number one expert on your career accomplishments. So why not write your own resume? According to TheLadders, a professionally written resume is 40% more likely to attract the attention of hiring managers than your DIY effort.
No matter your level of writing skill, a Certified Professional Resume Writer (CPRW) offers an objective perspective on your career story. We empower you to accelerate your search with access to a wealth of knowledge on the latest job search trends, networking strategies, and technology.
Consider the following statistics from recent surveys of recruiters and HR professionals:
Recruiters typically receive 150+ resumes for every open position.
Some companies receive more than 100,000 resumes per year.
Employers spend an average of 15 seconds looking at a resume.
Employers interview an average of 1 candidate for every 245 resumes received.
More than 90% of recruiters use LinkedIn to vet and source candidates.
Does your current resume stand up to this level of scrutiny and competition? Does your LinkedIn profile attract recruiters and present you as a leader in your field? 
Take the First Step Today! 

A targeted, professionally written resume and an optimized LinkedIn profile that reflects your personal brand are essential job search tools.
Contact us for a price quote, free resume  evaluation, and more information on our resume packages.
Choose a job you love and you will never have to work a day in your life.  – Confucius