Let Us Tell Your Career Story!
Translate Your Actions into Results: Partner with an Expert Resume Writer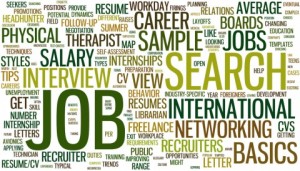 The employment landscape has changed dramatically.
Is your resume ready for the next change or opportunity that's around the corner?
The evolution of technology and the pandemic drove a shift to more remote and hybrid work opportunities, and inspired more people to re-evaluate their careers, pursue greater work-life balance, new challenges, and higher salaries.
Along with the positives, we unfortunately continue to see mass layoffs and burnout in some industries.
If there's one thing we've learned to expect over the last few years, it's change!
That's why it's so important to update your resume and LinkedIn profile before you need them.
Resumes that rely on generic lists of responsibilities portray you as a generic candidate. In order to stand out, you need to position yourself as a problem-solver.
That's where we come in! Career Karma is a professional resume writing service based in NJ. We work virtually with clients nationwide. Our resume samples and cover letters are published in Resumes for Dummies, Gallery of Best Cover Letters, and Modernize Your Job Search Letters.
Let us help translate your achievements into a powerful, eye-catching resume that highlights your contributions and unique value in a way that grabs the attention of employers and recruiters.
Why Hire a Professional Resume Writing Service?
You are the number one expert on your career accomplishments. So why not write your own resume?
According to TheLadders, a professionally written resume is 40% more likely to attract the attention of hiring managers than a resume you write yourself.
Why? No matter your level of writing skill, a Certified Professional Resume Writer (CPRW) offers an objective and informed perspective on your career story:
A professional resume writer understands that a great resume is a marketing tool, not just a dry laundry list of jobs that reads like something out of an HR handbook.
We understand why one-size-fits-all resume templates don't work for job seekers with unique backgrounds, how smart design strategically highlights content, and why an ATS-friendly resume is essential.
Resume writers empower you to accelerate your search with access to a wealth of knowledge on the latest job search trends, networking strategies, and technology.
Consider the following statistics from recent surveys of recruiters and HR professionals:
Recruiters receive an average of 250 resumes for every open position.
Some companies receive more than 100,000 resumes per year.
Employers spend an average of 6-7 seconds looking at a resume.
Employers interview 6-10 candidates for each job on average out of all resumes received.
More than 90% of recruiters use LinkedIn to vet and source candidates.
Does your current resume stand up to this level of scrutiny and competition? Does your LinkedIn profile attract recruiters and highlight you as a leader in your field?
Take the First Step Today! 

A targeted, professionally written resume and an optimized LinkedIn profile that reflects your personal brand are essential job search tools.
Contact us for a price quote, free resume evaluation, sample resumes, and more information on our resume packages and writing process.
Choose a job you love and you will never have to work a day in your life.  – Confucius