---
What types of clients do you work with?
Career Karma is a New Jersey resume writing service, but since work is done virtually, we are able to serve clients across the U.S. and Canada. We have crafted interview-winning resumes for job seekers in all industries, including B2B sales, advertising & marketing, event planning, IT, accounting, television/film, banking & finance, administrative management, and retail.
We also specialize in working with individuals employed or seeking employment in helping professions where accomplishments can be more challenging to quantify, including nursing, veterinary medicine, counseling, social work, teaching, higher education administration, animal welfare, nonprofit management, human resources, public service, and law enforcement.
In addition to career and job search communications, including resume, cover letter, and LinkedIn profile writing, we coach clients on interview skills and job search strategies. The job search process can be stressful for anyone, but can feel particularly overwhelming for introverts who are constantly bombarded with messages to "just do it" and "get out there"; we recommend networking strategies for introverts that maximize their unique gifts and skills instead of devaluing them.    Back to Top
---
How does the resume writing process work?
Preparing your new resume and other career marketing materials is a collaborative process that requires your active participation. The first step is to e-mail us a copy of your existing resume, if you have one, or a brief outline of your work history if you do not, along with 2-3 links to online job listings that are representative of the type of positions you wish to apply for. You will receive price quotes via e-mail, including any discounted packages for which you may be eligible, at which time you can choose what you feel best suits your needs and budget.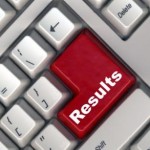 After you've provided us with the necessary supplemental information, which will be collected via a personalized self-exploration and strategy worksheet, we may schedule a brief phone consultation to follow up on any challenges not addressed on paper. If you do not have an existing resume, we're happy to create your new resume from scratch. After the initial consultation/interview, all communication is handled via e-mail.   Back to Top
---
Can I stop by your office?
We work with clients virtually and do not currently meet with clients in person. The resume writing process is handled conveniently and efficiently online, with phone consultations by appointment. Our experience has shown that this greatly improves accuracy and efficiency, and it also enables us to keep prices lower and complete your projects sooner.   Back to Top
---
Which resume formats will I receive?
Your resume will be sent to you via e-mail as Word, PDF, and ASCII plain text files to give you maximum flexibility in the job application process. Word will enable you to edit the content, PDF will preserve all document formatting, and ASCII is used to copy and paste into online applications and Applicant Tracking Systems (ATS). We'll explain how and when to use each in more detail along with your final documents. Some resume writers charge extra for these. Whether you choose a discounted resume package or resume alone, all 3 versions will always be provided to you at no additional cost.   Back to Top
---
How long will it take to create my new resume?
We know the feeling of needing it "yesterday". Please be aware, however, that we are not a resume mill and quality, not speed, is our focus. We want you to have the best possible custom career marketing tools to give you every advantage in the job market. Do not wait until you see that ad for the perfect job and then scramble to revise your resume. Be prepared before that opportunity arises! Once we receive all needed materials from you, including a signed terms of service agreement, full payment, and your completed strategy worksheet, you will typically receive a resume draft within 7-10 business days unless otherwise communicated to you in advance.

Please be aware that due to the popularity of services, we sometimes have a waiting list and projects are scheduled on a first come first served basis. We will advise you of current availability when you contact us for a price quote.  Rush service may be available on a case by case basis for an additional fee (contact us for rates).   Back to Top
---
What forms of payment do you accept?
Payment can be made easily and securely online. We accept all major credit cards: Visa, MasterCard, American Express, Discovery, or PayPal. You will receive an electronic invoice enabling you to select your preferred method of payment via our 3rd party processor, PayPal (no account or sign-up is required). For your own security, please do not send us your credit card information directly via e-mail or leave it on our voicemail. We do not accept checks. Payment must be made in full prior to commencement of resume work or coaching appointments.   Back to Top
---
What is your refund policy?
We can honestly tell you we've never had anyone ask for one! Your satisfaction is 100% guaranteed. We don't offer refunds since this is a service-based business (we can't put your resume and all the time that went into it back on the shelf), but we will work with you on your resume until you're happy with the finished product. If you'd like to make changes to your resume upon receiving the first draft, we will provide up to three total resume drafts at no additional charge. An additional hourly editing fee may be assessed for further drafts and/or if you decide to make major changes mid-stream, such as changing your career goal or adding an additional position not previously communicated.   Back to Top
---
Are any discounts available?
In order to get the best value, we strongly suggest you take advantage of our discounted packages. You will be advised of these when you receive your quote. There is no discount available on a la carte services unless we are running an advertised promotion. Follow us on Twitter @resumekarma or like us on Facebook at www.facebook.com/CareerKarmaResumeWritersNJ to stay updated on specials, as well as on the latest resume and job search trends. You'll find that our prices are extremely competitive. Don't take our word for it — conduct some research among comparable services. Before selecting the service with the cheapest price, be sure to check credentials, reviews from past clients, sample resume quality, and fine print carefully. Often times you get what you pay for. Career Karma does not believe in hidden fees, does not farm out work to subcontractors, and no one will try to convince you to invest more than your budget allows or to buy something you don't need. If your resume and LinkedIn profile are great the way they are, we will tell you so!
A new resume is not an expense that quickly loses its value, but rather an investment in yourself and your career that can have a major payoff for you. Remember, sometimes you have to spend money to make money! If you're currently sending out a resume that's not generating results or you aren't being found by recruiters on LinkedIn, calculate how much income you're potentially losing each day. Consider that your investment in a professional resume service will be more than returned if your new targeted resume and LinkedIn profile help you obtain a new job even a few days sooner — that's salary that would otherwise have been lost.
We've had many clients secure promotions and significant salary increases using our resumes and job search strategies. And did you know in many cases resume services are even tax deductible as a job search expense? Contact your tax professional to see if you're eligible to take advantage of this deduction.   Back to Top
Be sure to check out our About Us page for more information, and our Testimonials page to see what our clients have to say!
Didn't find the answer to your questions here? For the fastest response, e-mail us at info [at] careerkarma [dot] net and we'll be happy to address any questions you may have!