Jennifer Fishberg, Ed.M., CPRW, CEIC – NJ Resume Writer & Job Search Strategist


Founder and Chief Writer Jennifer Fishberg is a Certified Professional Resume Writer and Certified Employment Interview Consultant based in New Jersey. She works with clients nationwide.
Jennifer holds a master's degree in counseling from Rutgers University. At Rutgers Office of Career Services, she counseled students and alumni on resume writing, interviewing, networking, and job search strategy.
Her popular workshop, Networking for Introverts, inspired introverted students and staff at Rutgers and job seekers at the New Jersey Department of Labor to embrace and maximize their unique gifts.
Jennifer's Publications
Jennifer authored four published career books, including Become a Career Coach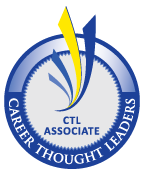 (FabJob, Inc., 2009) and Become a Virtual Assistant (FabJob, Inc., 2010). Aspiring entrepreneurs, counselors, university career services offices, and college libraries across the U.S. and Canada utilize these comprehensive guides.
Resumes and cover letters featured in:
Jennifer contributed to numerous reference books on higher education and career development, including Bricker's International Directory of Executive Education Programs, and Peterson's Internships.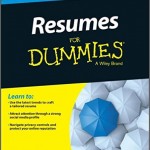 Her background in journalism, creative writing, and the corporate world includes more than 10 years with a leading provider of education and career guidance resources.
She draws on her knowledge of effective storytelling techniques and research skills to write compelling resumes and search-optimized LinkedIn profiles that give her clients a competitive edge.
Professional Affiliations
Career Thought Leaders Associate
Career Directors International Member
Professional Association of Resume Writers & Career Coaches (PARW/CC) Member
National Resume Writers' Association Member
Connect with Jennifer on LinkedIn to read more recommendations:
What Makes Career Karma's Resume Writing Services Different?
Often the people who give of themselves the most are the least aware of just how valuable their contributions are to an employer, so they find it difficult to "sell" themselves on paper.
Perhaps you work in a helping profession such as healthcare, counseling, education, social work, animal welfare, or nonprofit management. Or maybe you give back by mentoring others and serving as a positive influence on colleagues. People with this mindset often minimize their own achievements. As a result, their resumes languish at the bottom of the applicant pile.
At Career Karma, we believe every individual offers unique value, so our resumes reflect that.
We want you to shine on paper just like you do in person, so we'll ask targeted questions to uncover your most marketable accomplishments (perhaps some you've even forgotten about!).
No boring, pre-fab resume templates here. Every resume, cover letter, and LinkedIn profile is strategically designed and written with your specific needs and goals in mind. You're not a generic candidate, so why settle for a one-size-fits-all resume?
No subcontractors. Work one-on-one with Jennifer. Your work will never be farmed out to less experienced or less qualified resume writers, so you can be confident in the level of quality you'll receive.
After we create your new resume and LinkedIn profile, we'll also share current job search strategies, trends, and best practices to help shorten and de-stress your job search.
Walk away not only with a great resume, but also with the knowledge and confidence to hit the ground running!
Why Hire a Professional Resume Writer?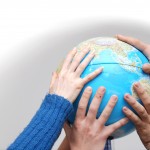 A Certified Professional Resume Writer offers a fresh, informed perspective, along with knowledge of modern job search strategies and technologies.
Did you know qualified job applicants often get eliminated from consideration before their credentials are even evaluated? If you lack an ATS-friendly resume, then you may be invisible to potential employers. We'll show you how to avoid that resume black hole and increase your visibility with decision-makers!
A professional resume writer combines accomplishment-driven content with strategic design so your most marketable qualifications stand out. Resumes composed of generic lists of responsibilities present you as a generic candidate.
Your resume is a marketing document, so it shouldn't read like a comprehensive history or an HR handbook. Make the case for why you're qualified for this job now.
Who Benefits from Professional Resume Writing Services & LinkedIn Profile Writing Services?
Recent college graduates: Launch your new career with the right tools to stand out from the crowd.
Managers and mid- to upper-level professionals: Poised for a promotion or better paying opportunity? Be prepared when opportunity arises.
C-level executives: Articulate a personal brand that positions you as an industry thought leader.
Unsure how to handle a challenge on your resume? If you've been out of the workforce for an extended period or if you're looking to change careers, then a traditional resume format may work against you. Targeted content and creative formats help minimize time gaps due to unemployment and highlight transferable skills.
But don't take our word for it. Our greatest reward is hearing our clients' success stories when they achieve their career goals! Read some of our clients' reviews on our Testimonials page and on LinkedIn.

If you're ready to land more interviews, then contact us today for your free resume evaluation and customized quote.